Get AI-generated subtitles online
Generate subtitles from videos with EasySub's powerful AI subtitle generator! EasySub uses artificial intelligence software to generate subtitles directly from video files. Simply upload the video file, click "Add Subtitles", and generate subtitles to the console according to your video content!
Get accurate AI-generate subtitles and translate subtitles in minutes. You can keep refining your subtitles until you get what you want. Therefore, you can even use EasySub's free subtitle translation feature for AI subtitle translation if you want; no third-party apps required! Do it all on EasySub. In other words, our AI subtitles generator can do it all!
How to generate subtitles with AI Subtitle Generator:
1.Upload video and audio files
Firstly, you can upload videos files or by dragging and dropping. You can also directly upload the video by pasting the Youtube URL.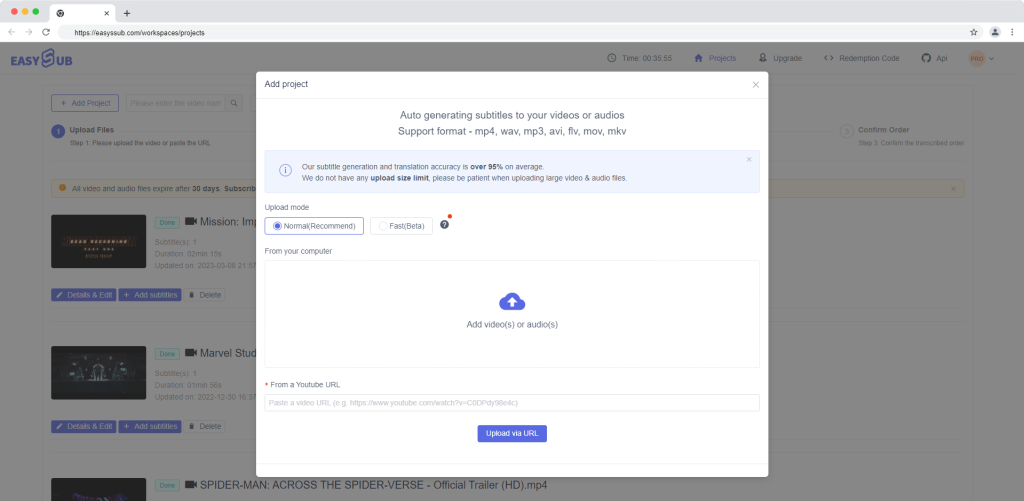 2.Generate subtitles
Secondly, click "Add Subtitle" and select the corresponding language and the translate language, and generate and translate the subtitle.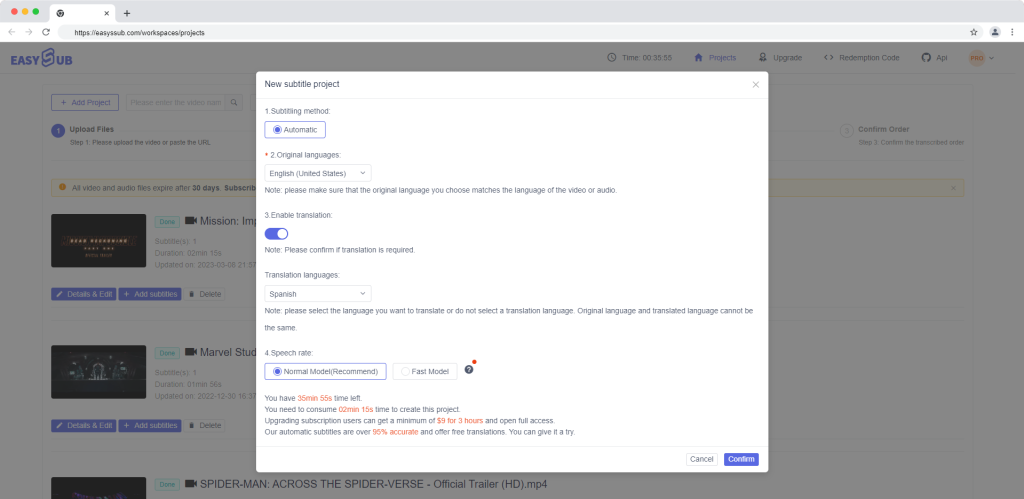 3.Export Subtitles
After that, you can export video and subtitles by clicking "Export".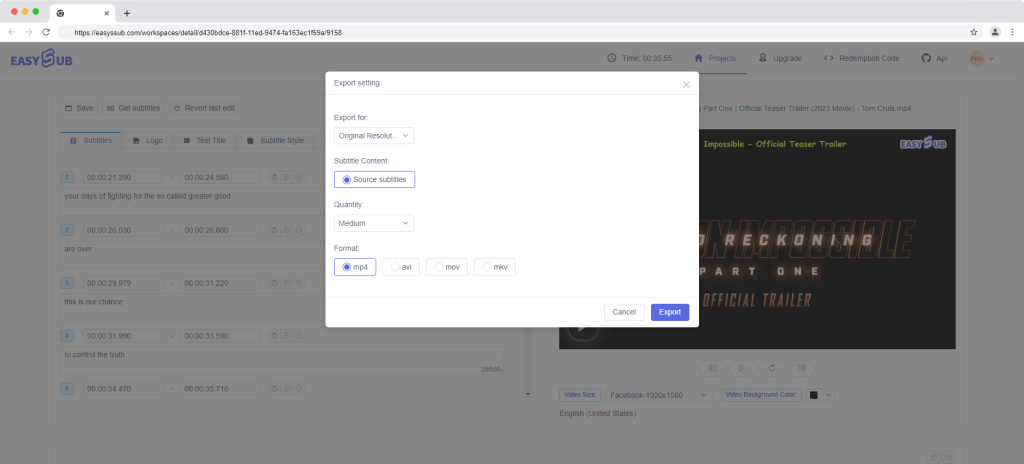 Free Online AI Subtitle Generator
Above all, our AI subtitle generator works directly in your browser; no app download or installation required! You upload the video directly and it can be generated online. Let EasySub automatically generate subtitles for you. Be as creative as you want and post them on social media! Share them with your friends or use them for your own work of art.