Use AI Transcription Tools Online
Easily identify audio content with EasySub's artificial intelligence AI transcription tool. No need to spend hours manually transcribing manually! Upload the video and audio you want transcribed and let our advanced algorithms do the work for you.
Best of all, it's completely free and accessible online from your browser – no software or plugins required! With EasySub, you can transcribe video content in minutes, whether you are an experienced video producer or a novice in the field of video content creation. Try it now and take your video content to the next level!
How to use the AI transcription tool:
1.Upload video and audio files
Firstly, you can upload videos files or by dragging and dropping. You can also directly upload the video by pasting the Youtube URL.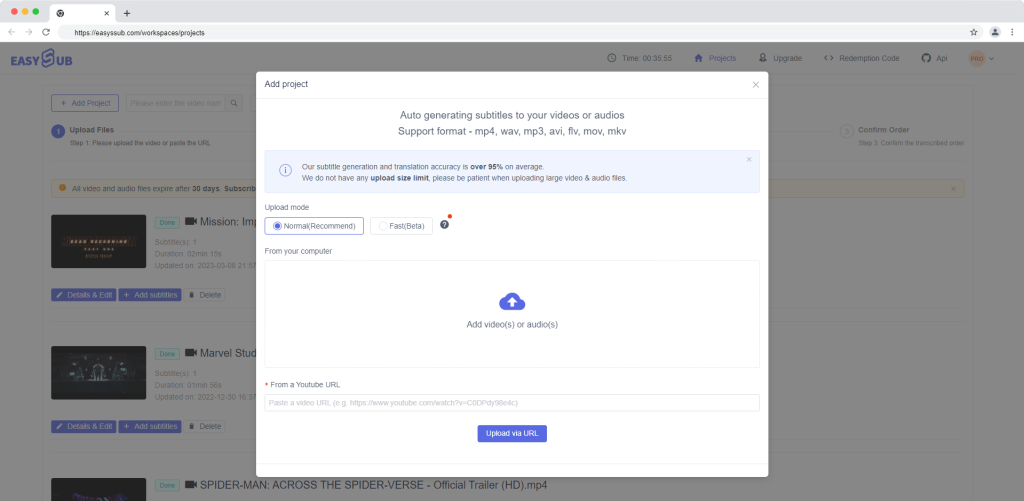 2.Generate subtitles
Secondly, click "Add Subtitle" and select the corresponding language and the translate language, and generate and translate the subtitle.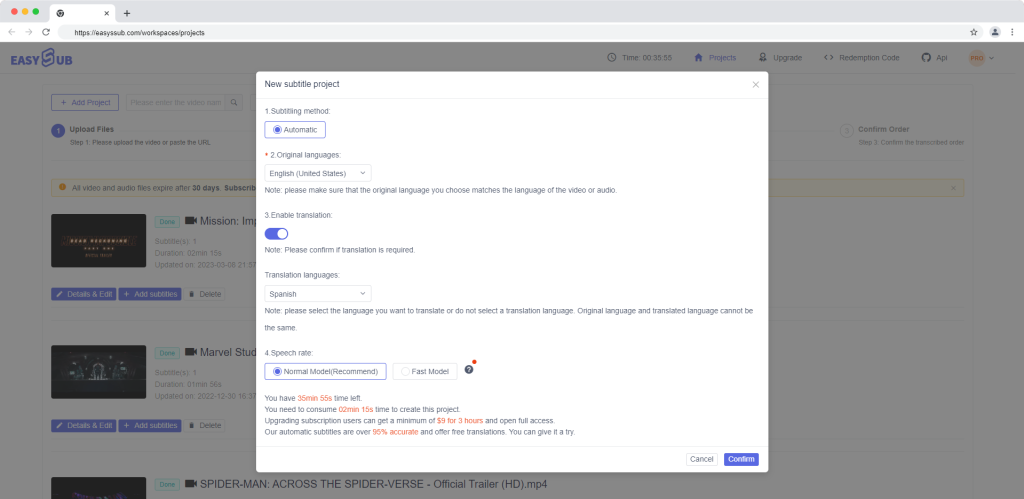 3.Export Subtitles
At Last, you can export video and subtitles by clicking "Export".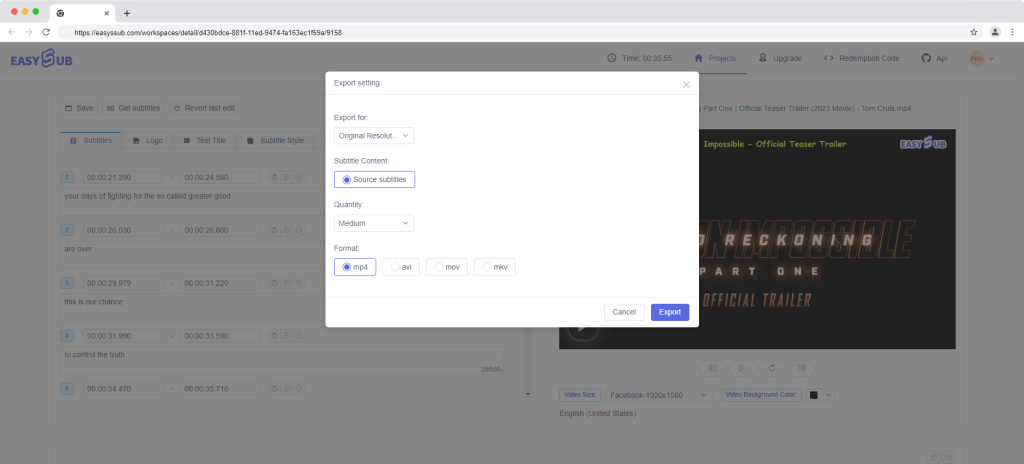 More than just an AI transcription tool
EasySub lets you do more than just transcribe your videos. It is an all-in-one professional video editing software with all the tools you need to easily create beautiful videos, whether you are a beginner or a professional content creator. You can animate videos and photos and add emojis, text and images. Try EasySub today and start creating fun, professionally subtitled videos in just a few clicks – online!