Add Text to YouTube Videos Online Free
You can now add text to any YouTube video you want with EasySub's online auto subtitle generator. Add titles, subtitles and descriptions to videos and download them as MP4 files. Enhance videos with our automatic subtitle generation tool. You can then share the video using your own social media accounts or pages. Just upload your video content and edit it!
How to Add Text to YouTube Videos?
1.Upload a YouTube video & audio file
Upload YouTube videos by dragging and dropping files into the EasySub editor or by copy-pasting YouTube video URLs. You can add audio files too!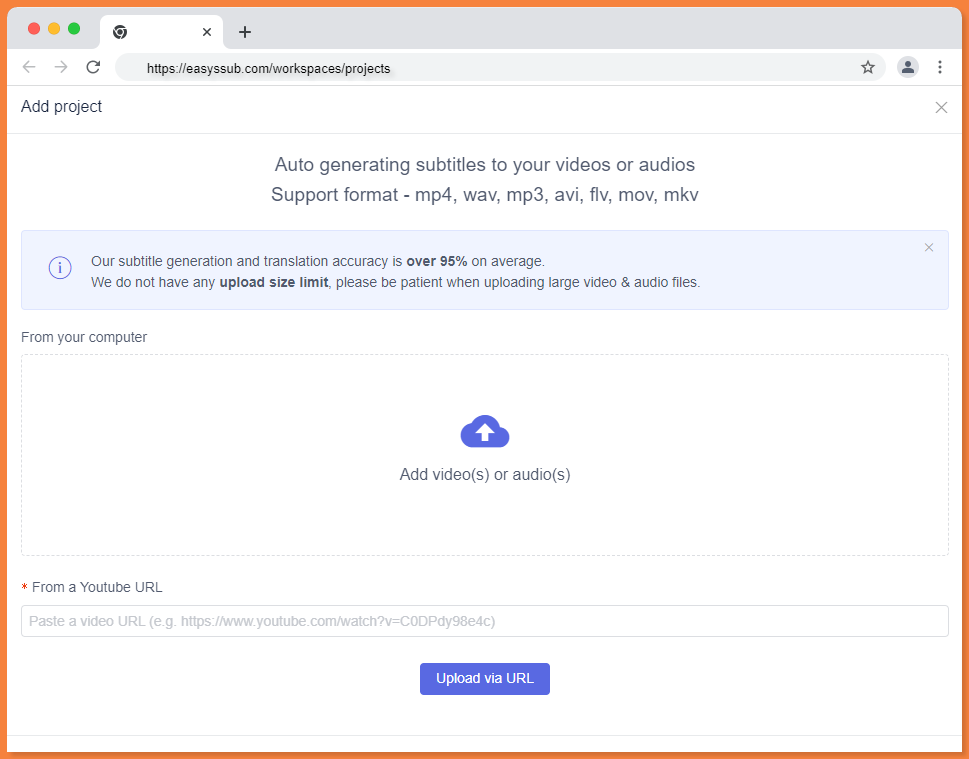 2.Add text to a YouTube video
Click "Add Subtitles" to generate subtitles. Wait for the subtitle to be generated, enter the details page, and enter text in the "Text Title" tab. You can also change the font, color and size of the text in the settings.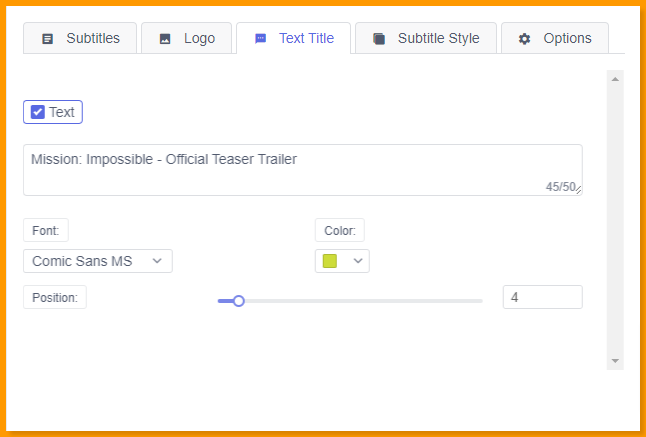 3.Export and share your YouTube videos
The YouTube video with the text and subtitles you added can now be downloaded as an MP4 file. Hit "Export" and share your creations!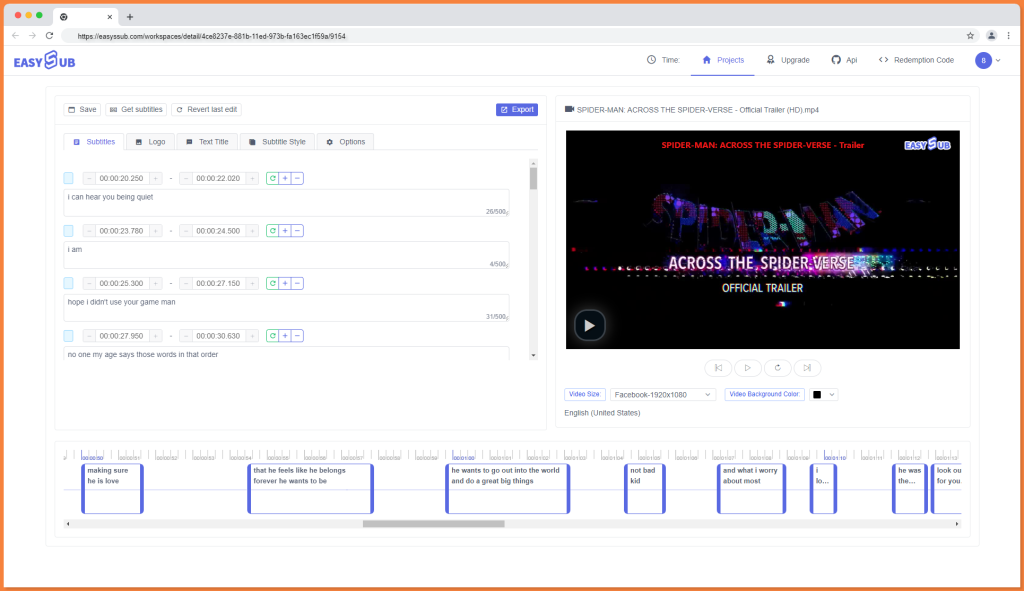 Add Text, Subtitles, and More to YouTube Videos Online
If you want to edit and add text to your YouTube videos, you can do it with EasySub's online automatic subtitle generator software – it's fast and easy! All you have to do is upload your video files to EasySub. Add text and subtitles by clicking Add Subtitles. You can export YouTube videos as MP4 files.
Free Automatic Subtitle Generator
EasySub is a complete auto subtitle generation software that has all the tools needed to generate and translate accurate subtitles and video editing. In addition to adding text to YouTube videos, you can add images, subtitles, background colors, and more!
Online Video Converter
Regardless of the original file type of a YouTube video, you can download it as an MP4 file. This makes sharing on various video sharing and social media platforms much easier. It will also be compatible with all media players like VLC.