Why translate YouTube videos?
As a YouTube video creator, we already know the benefits of subtitles. Among other things, translate YouTube videos can increase audience engagement and increase the accessibility of our video to any audience.
However, translating our subtitles into languages other than English can also give you many opportunities. By adapting your content to other major languages (Spanish, Chinese, Russian), we can reach new types of fans and communities.
Therefore, many specific benefits can be obtained from translation:
You expose the video to a culture that may be more suitable for your ideas and information.
With subtitles, we need more easily become known around the world.
By indicating that you want to reach them, you can get the attention of a specific audience
We need learn new ways to connect with multicultural communities.
This also applies to users who want to upload videos to YouTube and distribute them to foreign language communities. In any case, this is what you can do.
What is the best practice for translating on YouTube?
Translation has never been an easy task, nor is it something that can be taken lightly. Even with improvements in YouTube machine translation, we still strongly need professional translators to ensure reliable and high-quality work.
In fact, the results of machine translation are never perfect, and serious flaws sometimes appear in certain languages. This is why it is important to understand how to optimize subtitles by following some common sense rules.
Here are some suggestions for translating videos by yourself:
If you do not have a native or almost bilingual person, please do not try to translate that language. If you are not bilingual, you may try to make do with your own knowledge and tools, but proofreading by someone who understands it is essential.
Always keep in mind the space limitations for subtitles. Some languages ​​speak less with more words, and vice versa. We can try to reduce unnecessary information so that the expressions on the screen are shorter and easier to read. But this should be done carefully.
We should avoid literal translation. A good translation usually requires different expressions, phrases and expressions from the original language.
We may need to consider cultural and national differences related to language. Australians, Americans, South Africans… American English is different from British English.
Does this seem inconsistent with your skills or means? We have a solution that combines top-notch auto subtitles and professional knowledge to help you.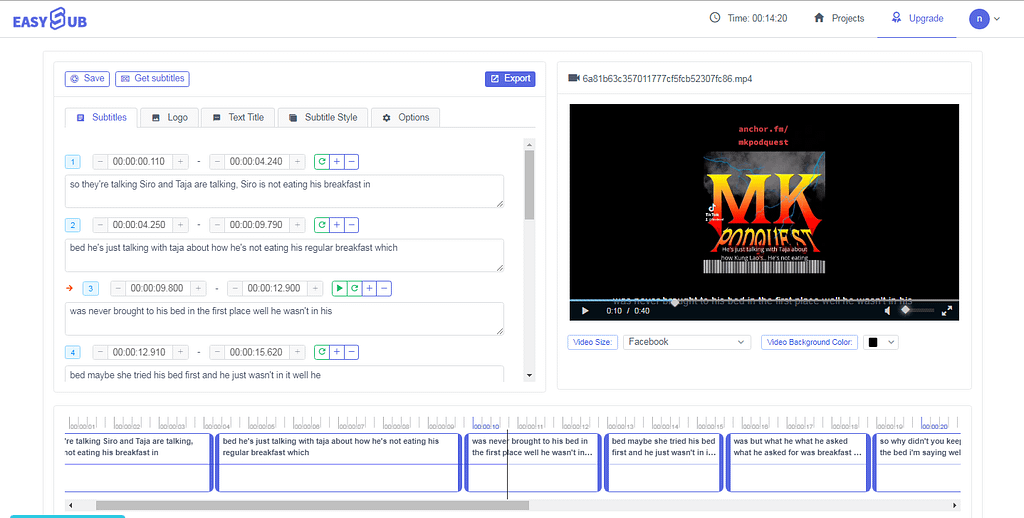 Best Youtube Video Subtitle Translator
Our unique approach to EasySub is to combine the power of technology with human expertise. Our platform will automatically translate your subtitles, but can also provide you with the help of subtitle experts.
In EasySub, customers and partners can collaborate freely and save time on subtitle projects. Our solutions can help you:
Automatically and accurately transcribe your video (Advanced Speech Recognition API).
Work with professional subtitles and translators to manage your video projects.
Translate your video into more than 150 languages (deep learning based translation).
Easily change and customize the appearance of subtitles.
We let you test it because you have 15 minutes of free translation in all languages. Whenever you need it, you can contact our professional services to help you complete the work.
Otherwise, we hope we have helped you spread your YouTube creation to the world!