Automatically transcribe a video's audio to text
Do you want to convert speech from video to text file? Do you want to automatically generate subtitles and translate those subtitles? Transcribing and translating is very simple with EasySub, and the audio of your video is styled to text just the way you want it. With EasySub you can convert audio to text in just a few clicks. Download as a TXT file and upload to Google Docs or open with Microsoft Word.
You can even use video transcriptions as video descriptions when uploading to YouTube, making your videos more searchable. You'll create content like a pro using EasySub's audio-to-text transcription! Our software converts your video's audio to text in real time, so it's easy to converting from audio to text. Editing your transcriptions is easy too, just choose from a range of fonts, sizes and colors to bring your transcriptions to life! Just upload your video and get started!
How to Transcribe Video to Text
1.Upload an video & audio file
Drag and drop your audio files into EASYSUB.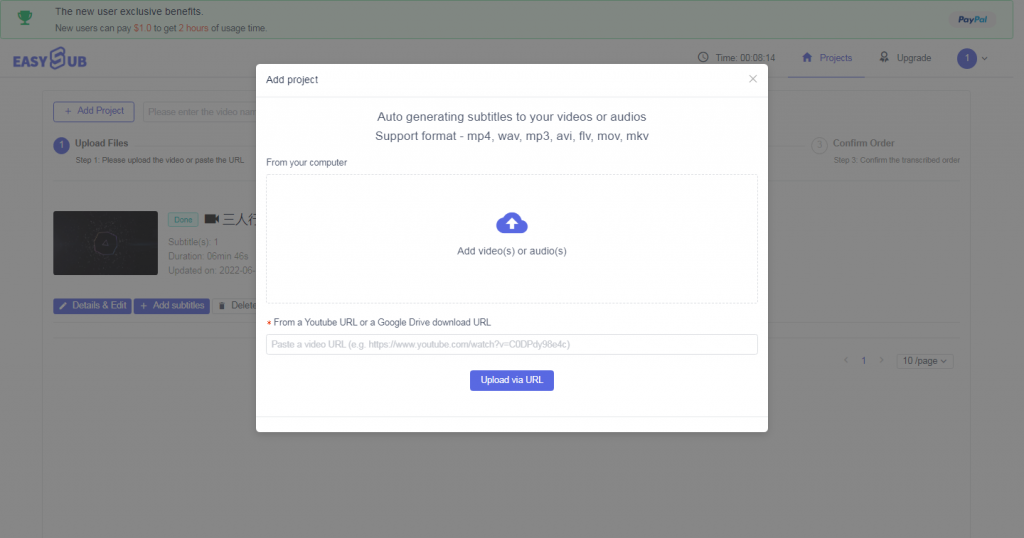 2.Transcribe video to texts
Click "Add Subtitles", select the correct original and target languages, and click "Confirm".
3.Download Text
When the transcription is complete, enter the subtitle details page. Click "Get Subtitles", then select the "TXT" format, and click Download.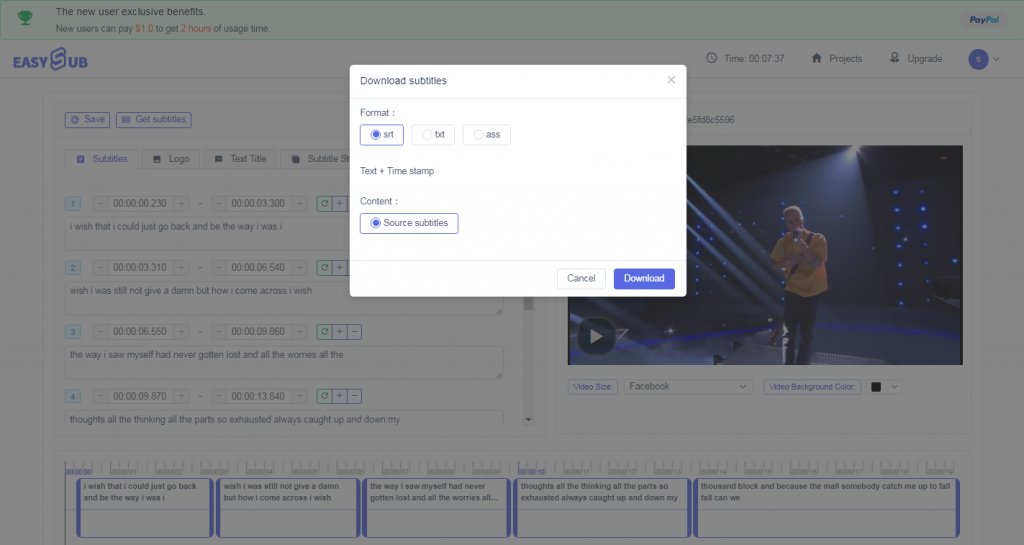 Video transcription and translation
You can use EASYSUB to detect languages from around the world and translate your transcriptions, making your videos accessible to a global audience. Translated into different languages, your video will also be searchable by people around the world. EASYSUB makes it super easy to add transcriptions and translations and download transcribed videos as TXT files with just one click!