Most video producers know that YouTube and Facebook have automatic subtitles/subtitles. But do you know how to download automatically generated subtitles? Here are 5 online subtitle download tools for video makers.
EasySub is a website that enables you to download automatically generated subtitles for your vedios from dozens of websites , such as YouTube, Vlive, Viki, Hotstar, etc. It is completely free. This online subtitle downloader supports downloading al the vedio formats such as: SRT, TXT, VTT and over 150+ languanges. The follwing picture and introduction are for your reference.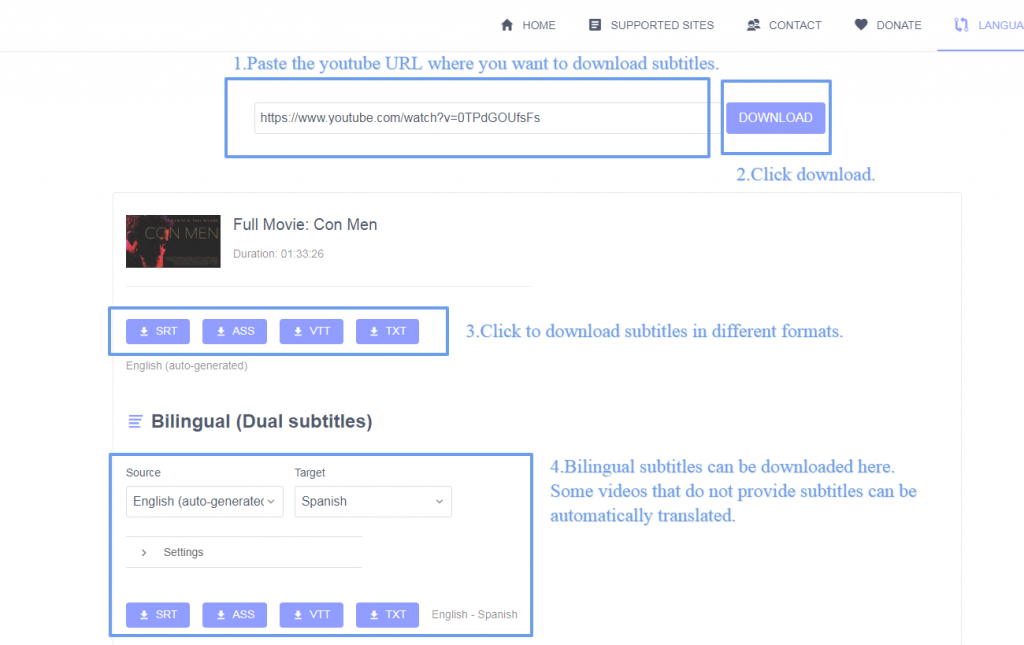 2. DownSub
DownSub is a FREE web application that can download automatically generated subtitles directly from Youtube, VIU, Viki, Vlive and more. We supports downloading all subtitles/captions formats such as: SRT, TXT, VTT.
DownSub doesn't force our user to download or install any type of extensions or third party software. We provide an online method to download subtitles by just entering the URL of the video and clicking Download.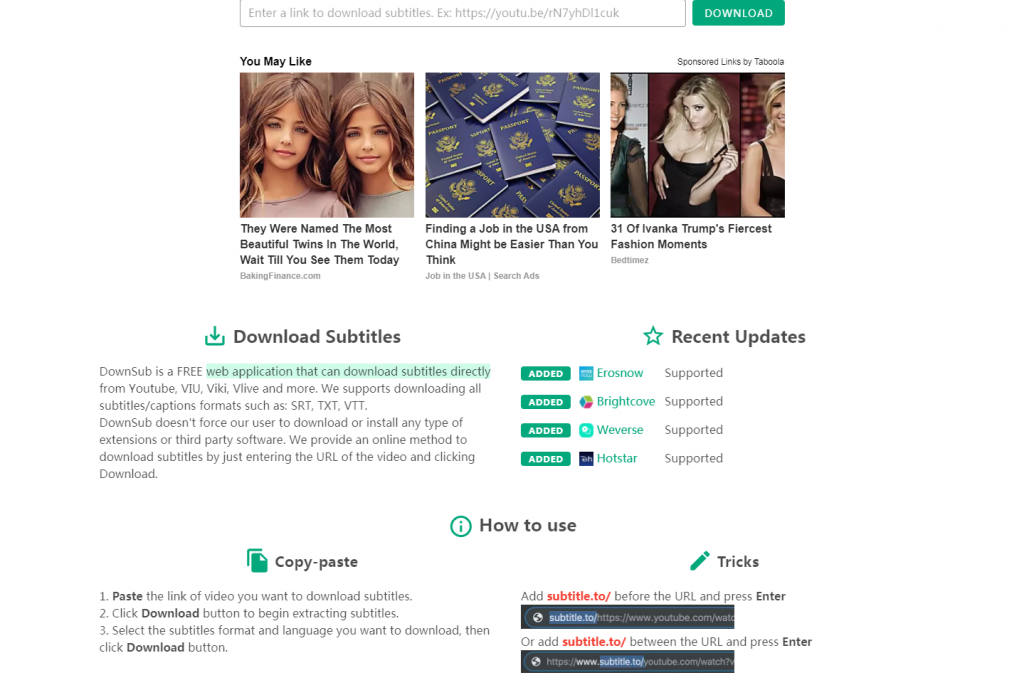 3. SaveSubs
SaveSubs lets you download subtitles from dozens of websites which include Youtube, Dailymotion, Facebook, Viki and many more. We don't let our user download or install any type of extensions or third party software, we provide an online method to download subtitles (i.e just paste the video URL and let us handle everything else). SaveSubs is a free web application (and will always be) that can download and save subtitles directly. So, give it a try!!
if you want to know how SaveSubs actually works, then it's pretty easy. You can effortlessly download any subtitle from videos. all you have to do is copy that video URL and later paste it into the box provided. That's it all your work is now down, now let our script handle the rest. Within seconds we will extract the subtitles (in all the provided languages) from that video and you can download them anytime, by pressing the Download button.
Now if you ever encounter any website, which is not supported by us then all you have to do is ping us or mail us. We will add that site (requested by you) to our supported list asap. SaveSubs never stores or keep a record of its user, so you can download any sort of video subtitles with hesitation. So, download subtitles from your favorite video anytime, anywhere.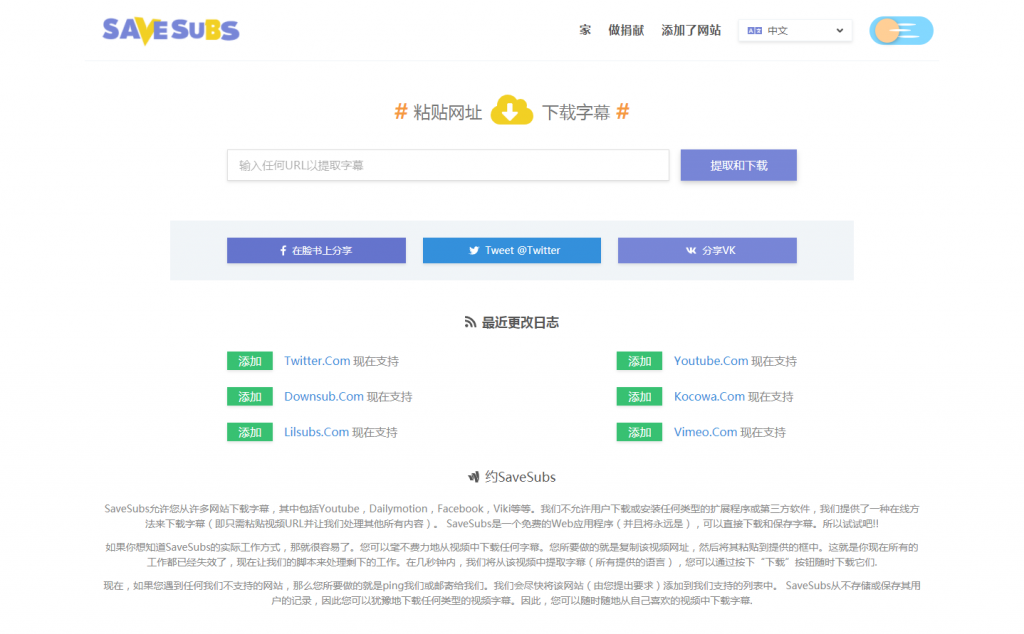 4. OpenSubtitles
OpenSubtitles has one of the biggest databases for subtitles on the Internet. The website is available in multiple languages, and you're likely to find subtitles in any language. It also has a great search tool that lets you filter your searches by year, country, type/genre, season, or episode. Their advanced search tool is among the best you'll find online.
5. English Subtitles
English Subtitles has a repository of subtitles for thousands of movies from around the world, and from all eras. You'll almost certainly find the subtitles you need for recent blockbusters and may have some joy in finding subtitles for obscure French films from the 60s too.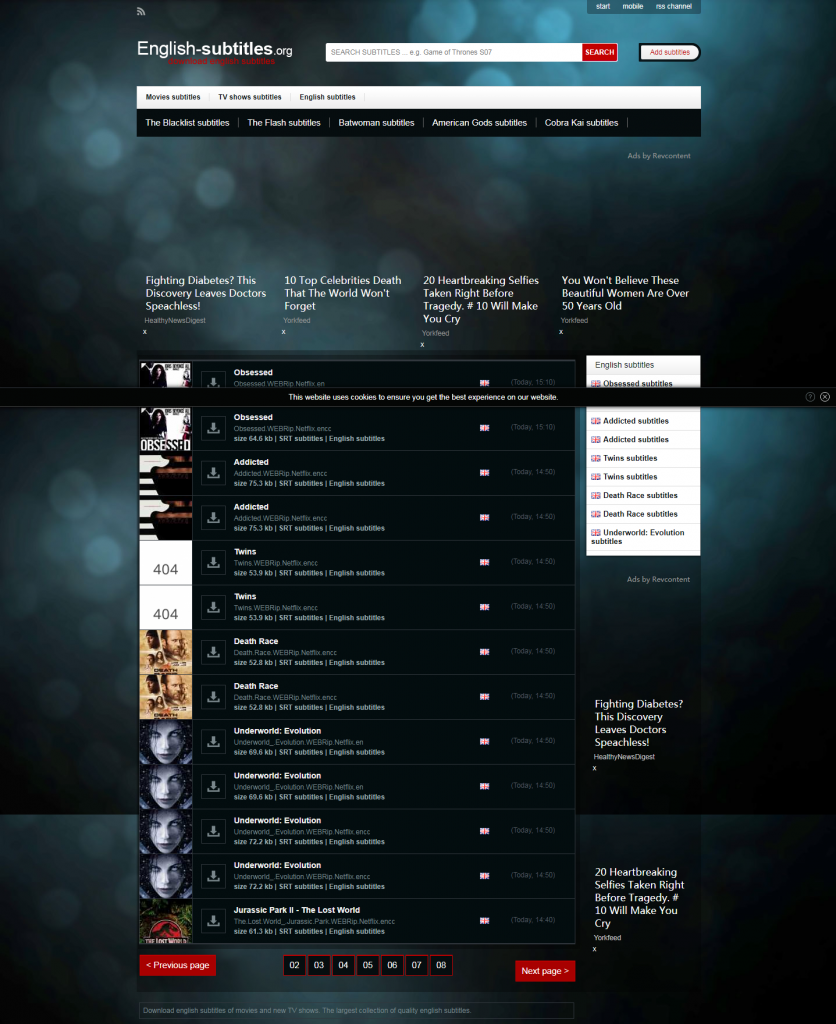 6. Automatically Generated Subtitles from YouTube