Why you should edit subtitles correctly?
If you have tried to edit subtitles by yourself and you will know the work is very complicated. In particular, it may be difficult for you to transcribe the audio of a video and synchronize the text with the voice. However, if the subtitles look clear and pleasing to the eye and then subtitles can play an important role through careful editing.
This is why you should optimize the quality of subtitles:
You can improve the accessibility of your videos to deaf and hard of hearing audiences.
You can share your content across countries and languages across the world with subtitle translation.
Subtitles can better visually understand and remember your message.
Do you agree? We show you how to create high-quality subtitles.
Basic practice of manually edit subtitles
It is possible to edit subtitle files yourself, but this requires a basic understanding of how they work. To create files such as SRT or VTT, you need to comply with certain standards. This is a step-by-step method of making them.
SRT and VTT file format
To edit your subtitles, just enter your text and timecode under this scheme
For example, an SRT file is constructed like this: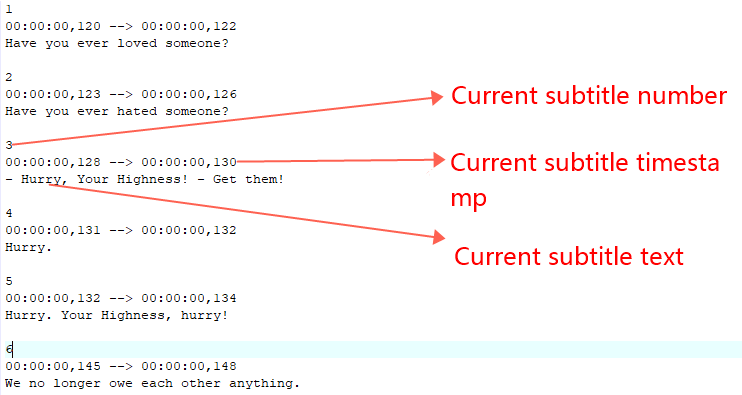 You can create a VTT file like that :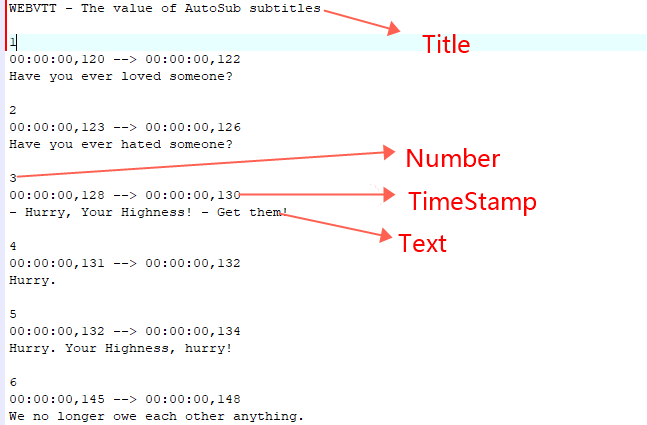 Which subtitle editor to choose?
There are already many subtitle editors, whether they are software or web applications.
They immediately optimize the text transcription and timecode of the subtitles. Here we show you the best options you can find on the Internet:
Aegisub is the best open source subtitle editor. Free and comprehensive, it allows you to synchronize subtitles with the help of sound spectrum and customize the appearance of subtitles using its native ASS format.
Subtitle Workshop is one of the most user-friendly subtitle editors. It supports multiple subtitle formats and allows you to optimize all aspects of subtitles.
Kapwing is a free and limited version subtitle web application. By uploading videos, you can quickly adjust and correct subtitles using a modern and efficient interface.
As the ultimate video editor, Adobe Premiere Pro allows you to precisely edit the appearance and display of subtitles. But this is not the best tool for this job efficiently(Recommend this online free video editor).
Your choice will depend on your needs and the scale of the project. However, we warn you that manual editors can be complicated to use. This is why we show you the automatic subtitle editor, it will save you more time.

With the popularity of speech-to-text technology, automatic caption generators have become commonplace on the Internet.
These applications are based on deep learning and can accurately transcribe and synchronize the audio and text of the video. They usually also provide a powerful subtitle editor that allows you to adjust the results. Using these platforms, you can create and optimize subtitle files in the blink of an eye.
Here, we show you how to add subtitles to your video using our EasySub subtitle editor. You can use it to:
Automatically and accurately transcribe your video (Advanced Speech Recognition API)
Work with professional subtitle producers and translators to manage your video projects.
Free translate your video into more than 150 languages (deep learning based translation)
Easily edit and customize the appearance of subtitles
1. Add your video on the interface
First, register on the EasySub platform. Choose your content and indicate its original language. If necessary, you can also choose free multi-language translation.
2. Check and optimize the results
When the results are ready, click on the language of the video and access the dedicated subtitle editor to check the synchronization.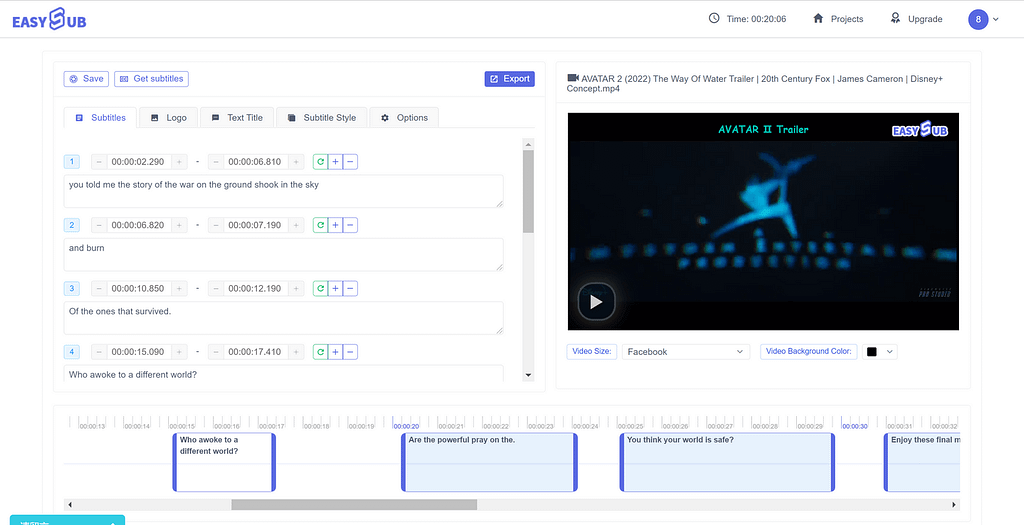 3. Export SRT, VTT files or videos with subtitles
When you are satisfied with the transcription, you can continue to export the subtitles. You can download SRT or VTT files. You can also export videos with burned subtitles. To do this, click the "Export" button and select "Export".
You will then have access to the editor to customize the appearance of the subtitles. After finishing, you can finally export the video to MP4 format.